We want to do better for the planet, but still create the clothes that you love. We've teamed up with these organisations to make sure the materials used in our clothes are more responsible choices. Together we're committed to reducing the impact on our planet.
Cotton is the most widely used fibre in our Tu clothing range, accounting for 44% of our total fibre usage. Cotton production provides income for more than 250 million people worldwide and employs almost 7% of all labour in developing countries¹. There are sustainability challenges with growing cotton; it is a thirsty crop, accounting for more than 3% of the world's water consumption in agriculture², 6% of global pesticide use³ and the sector relies heavily on smallholder farmers.

We're committed to increasing our sourcing of more sustainable cotton to help address these global challenges and our policy outlines our expectations for suppliers to work together towards this aim.
1) World Wildlife Fund 2) UL 3) Textile Exchange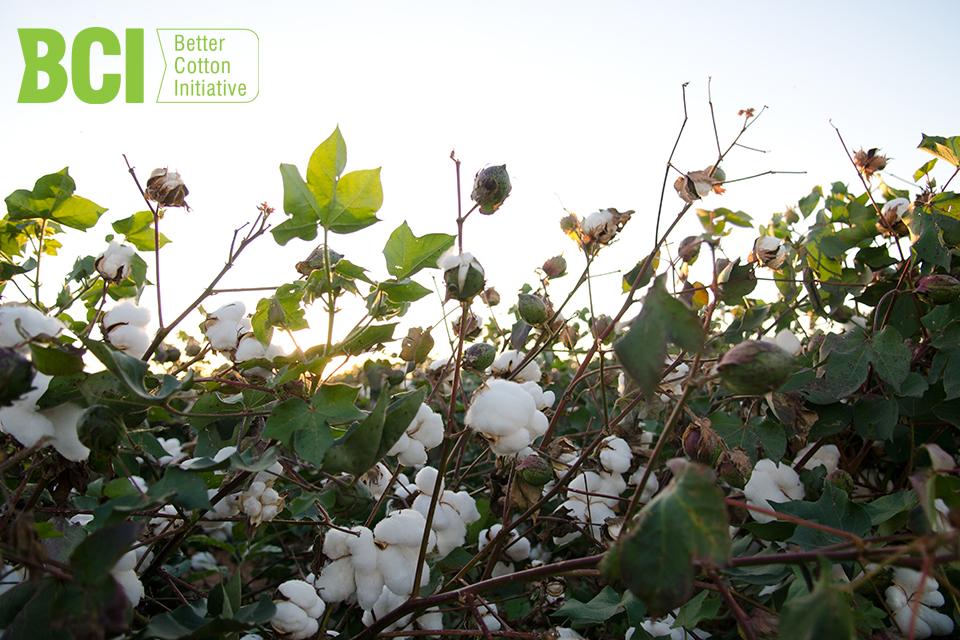 Better Cotton Initiative
Tu is committed to improving cotton farming globally with the Better Cotton Initiative. Better Cotton is sourced via a system of Mass Balance and is not physically traceable to end products. However, BCI Farmers benefit from the demand for Better Cotton in equivalent volumes to those we source. In line with our commitment to the Cotton Communique we are committed to sourcing 100% of our cotton as 'more sustainable cotton' by 2025. More sustainable cotton includes recycled cotton, organic cotton, and Better Cotton. 89% of the cotton for our clothing and general merchandise is sourced more sustainably through the Better Cotton Initiative.

By buying cotton products from Tu, you're supporting the Better Cotton Initiative Farmers who are trained to use water efficiently, care for soil health and natural habitats, reduce use of the most harmful chemicals and respect workers' rights and wellbeing. Read more about Better Cotton and Mass Balance here.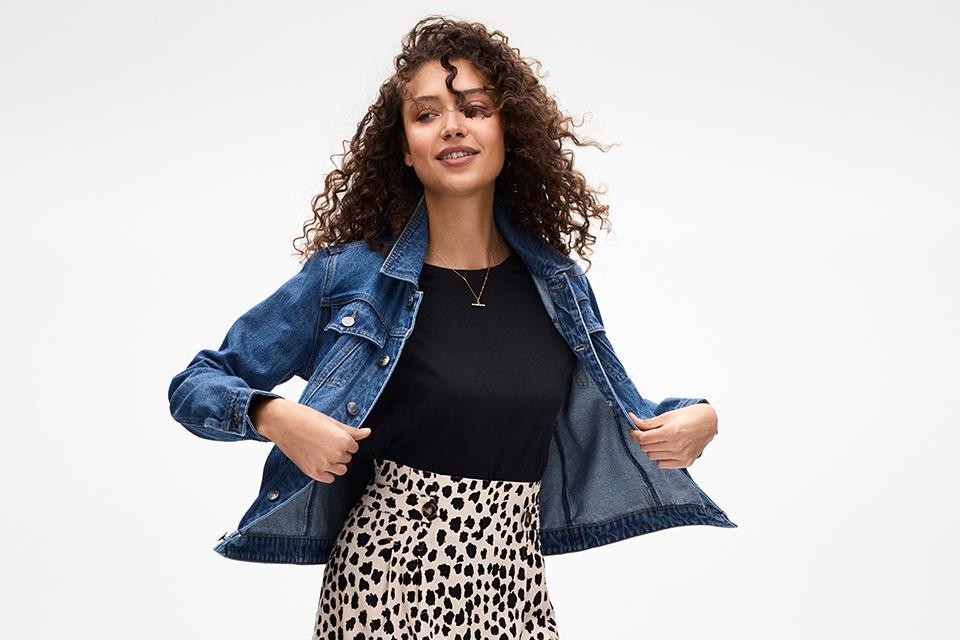 Organic Cotton
We are working on introducing Organic Cotton products into our ranges. Organic Cotton is grown without the use of harsh chemicals, which is better for both the workers and the environment. Organic Cotton also uses less water versus conventional cotton.
Recycled Polyester
Here at Tu, we are committed to driving the ongoing use of recycled polyester throughout our clothing ranges, to help to direct otherwise redundant plastics away from the waste stream and give these materials a second lease of life.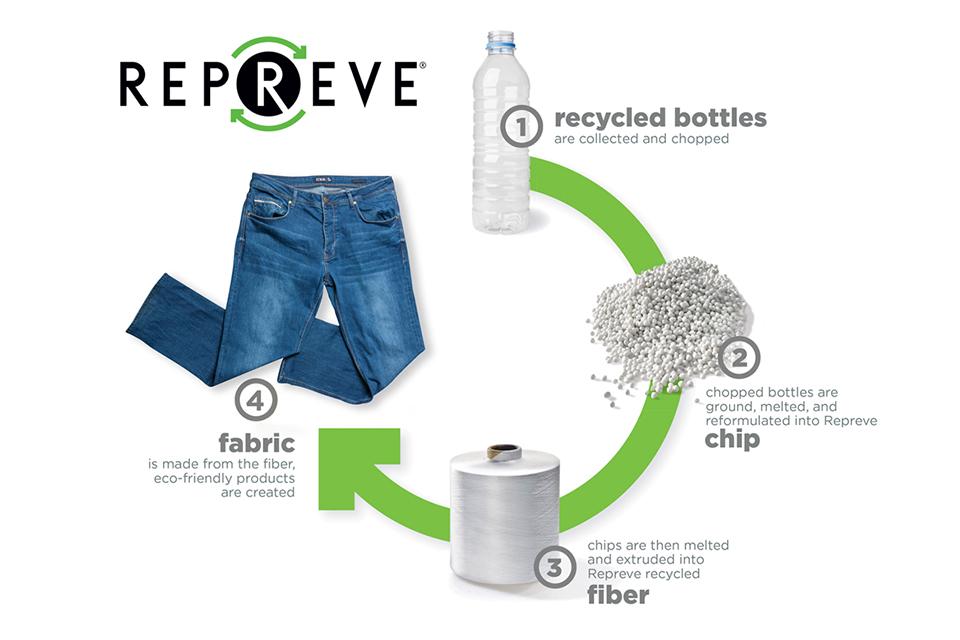 REPREVE®
REPREVE® helps create a reprieve for the planet. REPREVE® is one of the most certified, earth friendly fibres available in the world. High quality, recycled polyester yarns are made from 100% recycled materials, including post-consumer plastic bottles, pre-consumer industrial waste or a hybrid blend of both.

Tu products made with REPREVE® recycled polyester will contain bottle counts on our product pages. Products made with REPREVE® help conserve energy and natural resources and gives you another great reason to buy recycled. That's why 20% of our women's denim range now uses REPREVE® as of SS20. REPREVE® Unifi, Inc.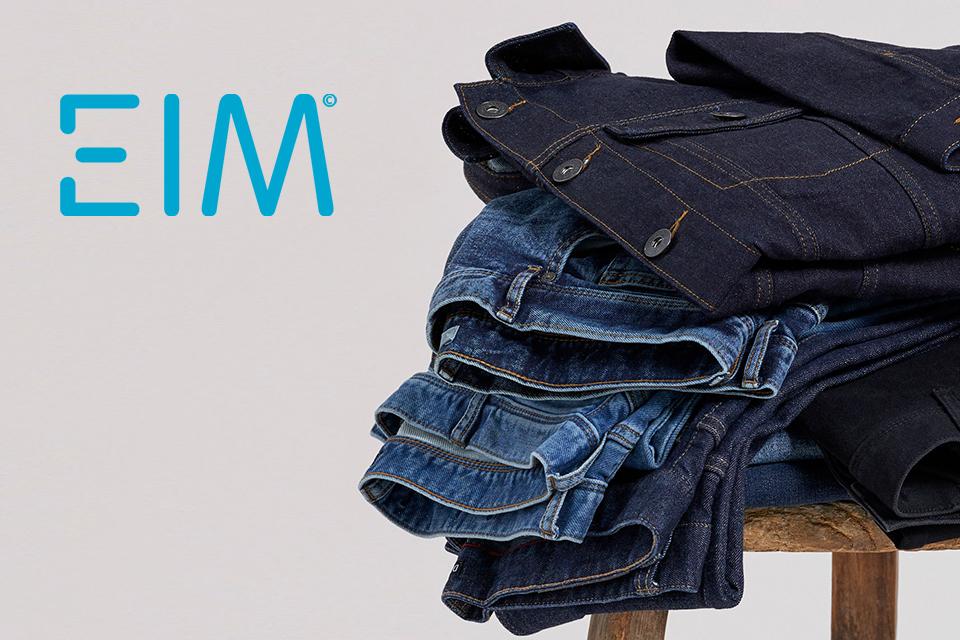 Jeanologia
EIM (Environmental Impact Measurement) Software, developed by Jeanologia, is the first to measure the environmental footprint of garment finishing processes. It is a powerful self-accreditation tool that allows us to monitor the amount of water, chemicals and energy used in the production of each of our garments, as well as the impact they may have on workers' health. We use it to measure the current environmental impact of our garments, setting targets to build more sustainable processes. Since SS20, 100% of our online men's denim styles use this measure. If there is no measurement, there is no improvement.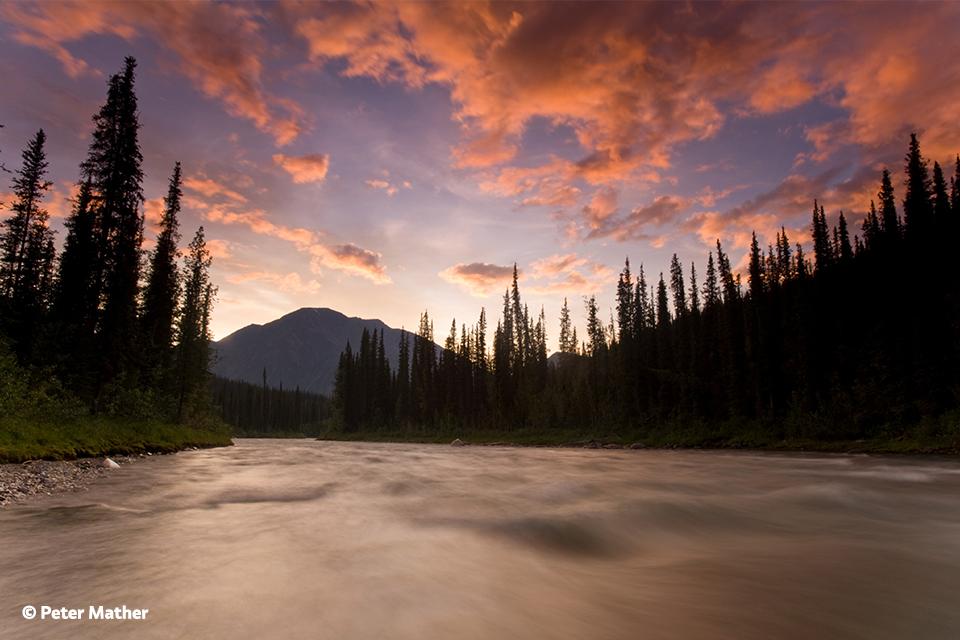 MMCF
Manmade cellulosic fibres such as those used to make viscose, are the third most widely used fibre in our Tu clothing range, accounting for 8.24% of total fibre tonnage. These fibres are typically made from wood pulp and we want to ensure they are created in a sustainable way which is why we've developed a policy for our suppliers. We're committed to providing transparency by mapping the fibre manufacturers within our supply chain. We have identified that five of our direct suppliers account for 50% of the viscose tonnage in our supply chain and they source their manmade cellulosic fibres from either Aditya Birla Group or Lenzing AG.
We recognise the Changing Markets Roadmap towards responsible viscose and modal fibre manufacturing and will support our suppliers to meet this high standard. This includes ensuring all the fibre manufacturers in our supply chain move to a closed-loop manufacturing system that reuses chemicals and lowers the environmental impact by 2023-25. In addition, by 2022 we will only work with suppliers who source from fibre manufacturers that achieve a 'green shirt' (a score of between 20-35) on the Canopy Hot Button Report.

Our commitment for raw material wood pulp sourcing is aligned with Canopy to ensure that supply chains are free of ancient and endangered forests as part of the CanopyStyle initiative. This includes a preference for FSC certification, and we will also report on this in future.
The UK Plastics Pact
Sustainability experts WRAP have just launched a new initiative - The UK Plastics Pact. The pact aims to change the plastic packaging system in the UK and help tackle plastic waste and keep it out of the ocean. As part of this commitment, we've agreed to hit a series of ambitious targets by 2025, including making 100% of our plastic reusable, recyclable or compostable. The good news is, we're already well on our way to meeting many of those targets. You can find out more on WRAP's website by clicking here.
Animal Welfare Policy
Here at Tu, we believe it is important to be fair to the people, the environment and the world we live in and ensuring any animal derived material is sourced sustainably is an important part of that. We uphold the highest animal welfare standards for any animal derivatives in our products and in addition to this do not allow the use of animal fur, mohair, or angora in any of our products. We do allow wool and leather from certified sources. We also use the RDS (Responsible Down Standard) certification for any feather or down in our products.
Our Focus Areas