It's time to refresh that wardrobe staple - The Jean. Let us help you decide what fit and style is best for you.
Skinny
This fitted cut hugs the body from hips to ankle- embrace your beautiful curves. Tuck in an oversized shirt and wear with boots or heels, it's our favourite look.
High Waisted
High-waisted jeans are a fit that will never go out of style. Sitting high on the waist, these jeans are perfect for tucking in with t-shirts and tops.
Straight
This classic style is a day to day staple. Dress up with heels and a blouse - perfect for the office. Or wear with an oversized jumper and trainers for a relaxed look.
Girlfriend
This relaxed fit is perfect for walks, shopping and play dates. You don't need to worry about saggy knees again, it's all part of the loose relaxed look.
Super fit, very comfortable
★★★★★
One of the best pair of jeans I have ever bought. Great fit, very good quality material and
lovely colour. A great addition to my wardrobe.
Madeleine | Greater Manchester, Aug 20
Slim
This fit is perfect for any occasion, dress up or down. We love the way it hugs our thighs and then goes slightly wider from the knee - so flattering.
Bootcut
This traditional fit is perfect if you're looking for a classic fitting jean. We love wearing a bootcut jean with white trainers, a t-shirt and a duffle coat.
Sizes that measure up
From longer legs to wider waists, our range of denim includes a variety of sizes so you can pick up new pieces for your wardrobe, no matter what your size.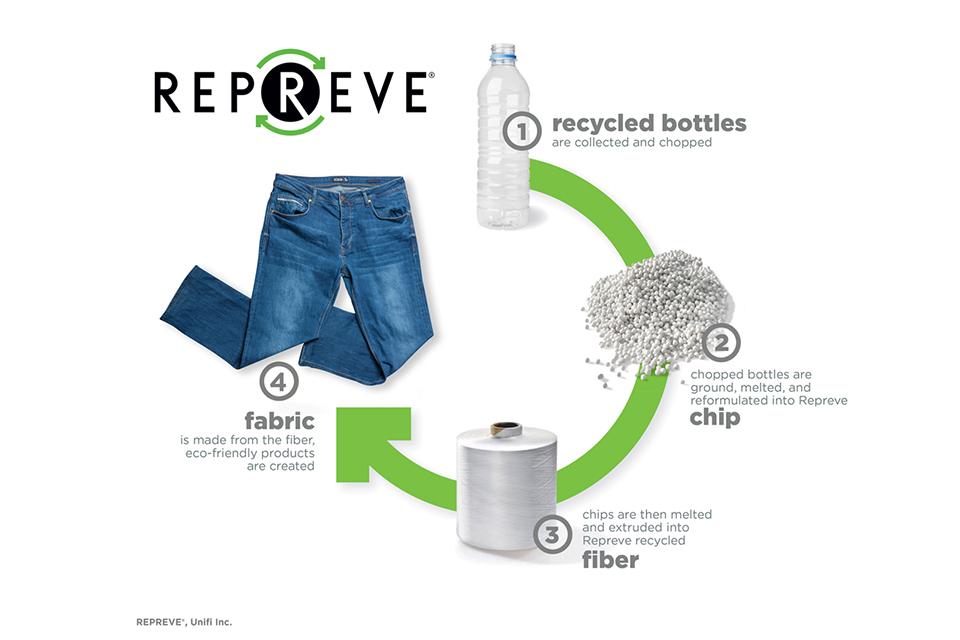 Sustainable Denim
REPREVE® helps create a reprieve for the planet. REPREVE® is one of the most certified, earth friendly fibres available in the world. High quality, recycled polyester yarns are made from 100% recycled materials, including post-consumer plastic bottles, pre-consumer industrial waste or a hybrid blend of both. Tu products made with REPREVE® recycled polyester will contain bottle counts on our product pages. Products made with REPREVE® help conserve energy and natural resources. And, gives you another great reason to buy recycled. That's why 20% of our Women's Denim range now uses REPREVE® as of SS20. Read more at Repreve
Looking for more?